Summer holidays are getting closer for many of us, and for some winter is coming. Regardless times are changing and we look forward to a hopefully more open world where we can finally gather the community live!
In the meantime we welcome you to our bi-monthly webinar!
Join us on June 29, 2021 at 3 pm CEST to hear news from HCL and the Let'sConnect team.
Agenda snippets below:
HCL Connections news
At our last online event we collected the latest and greatest news all about HCL Connections and presented it to our attendees. We got good feedback on this, so we will of course repeat this news section!
Kickstart with the HCL Connections Engagement Centre
Join this session to learn how to kickstart HCL Connections Engagement Center. Roger will take you through the steps of creating a base intranet page brining content in from HCL Connections and other sources. In 45 minutes you can have a simple intranet. Roger will also show you how to create a separate intranet page for visitors so you don't expose internal data to them.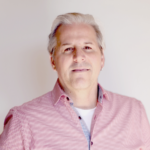 Roger Zirn: As a Senior Software Engineer at Belsoft Collaboration AG, Roger gathered his HCL Connections experiences during installations, troubleshooting, administering and customizing tasks for several on-prem as well as for ThreeThirds cloud customers. He started to work in the collaboration area as an HCL Notes and Domino developer 30 years ago (actually, at this time it was called Lotus Notes developer). You can still find him coding @Formulas and LotusScript… sometimes.
Please register for the event  in order to receive the webinar link. The event is free!
We are looking forward to see you soon.
Maria, Wannes, Matteo, Martin and Jan